Why choose to bet with Pinnacle?
win more
Pinnacle's low margins help you increase your potential profit and get the best possible value for each bet.
Where Winners Bet
Pinnacle levels the playing field in betting and gives you the chance to bet with the best.
join pinnacle
bet more
High limits are essential for serious bettors and that's why Pinnacle offers high limits across all sports and markets.
join pinnacle
what our customers are saying

The best bookmaker in the world. Good customer service and nice articles about sports betting.
João Ferreira
Professional Bettor

Shout out to Pinnacle for the seamless betting experience!
Kellie Larson
Betting Operations Analyst, BetNow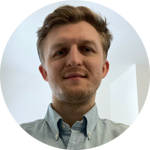 I've learnt so much from Pinnacle's Betting Resources articles. Anyone who wants to learn more about betting needs to give them a read.
Lukas Murmann
Head of Retail Sales - IGaming

The best bookmaker hands down. Lowest margins in the market AND winners welcome policy. What else could you want?
Karolis Sapien
CEO, Betting Example

Pinnacle is the best company for betting, with high odds and limits, fast withdrawals, and best free spins without rollovers. What professional bettor needs more?
David Mann
Professional Bettor

The reason I switched to Pinnacle was the odds, the high limits, the educational materials and ease of use. Great site, excellent response and API library as well.
Peter Person
Project Manager, Betting Company Ltd.